Contact
Project Coordinator
Dr. Metin Koyuncu,
Robert Bosch GmbH
Imprint
The content was created by the TRANSFORM consortium.
Responsible in accordance with section 18 II of Germany's Interstate Treaty on Media (MStV):
Robert Bosch GmbH
Dr. Michael Schmidtke
Robert-Bosch-Platz 1
70839 Gerlingen-Schillerhöhe
GERMANY
kontakt@bosch.de
Phone +49 711 400 40990
Members of the
Board of Management
Dr. Stefan Hartung, Dr. Christian Fischer, Dr. Markus Forschner, Stefan Grosch, Dr. Markus Heyn, Dr. Tanja Rückert
Register Entries: District Court Stuttgart HRB 14000
VAT-ID: DE811128135
Despite careful control, the operator K&S GmbH Projektmanagement (K&S) is not liable for the correct­ness, topicality and completeness of this web­site. K&S expressly points out that the content of all web­sites that can be reached via external links on this website is the sole responsibility of the operators of these websites. K&S therefore accepts no liability whatsoever for the content of linked pages.
The sole responsibility for the content published on this website collection lies with the authors. It does not necessarily reflect the opinion of the KDT JU. The KDT JU is not responsible for any use that may be made of the information contained therein.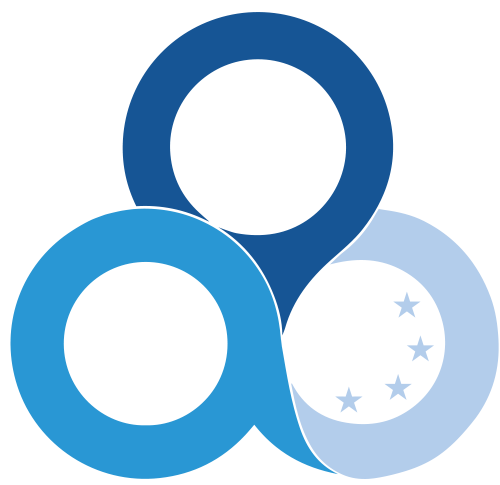 This project has received funding from the KDT Joint Undertaking (JU) under grant agreement No 101007237.
Any communication activity related to the action must indicate that it reflects only the author's view and that the Agency and the Commission is not responsible for any use that may be made of the information it contains.
Data Protection Notice
We welcome you to our online offer and thank you for your interest in our company and our products. The protection of your privacy when processing personal data as well as the security of all business data are important issues to us, which we consider in our business processes.
A. General Information
1.Controller
We, the Robert Bosch GmbH, are responsible for processing your personal data on this online offer.
Our contact details are as follows:
Robert Bosch GmbH
Robert-Bosch-Platz 1
70839 Gerlingen-Schillerhöhe, GERMANY
Our contact details are as follows:
Email address: kontakt@bosch.de
Phone number: +49 711 400 40990
2. Children
Please note that this online offer is not intended for children under the age of 16.
3. Categories of personal data
We process the following categories of personal data:
Communication data (e.g. name, telephone number, e-mail address, address, IP address),
Log files.
4. Duration of storage, retention periods
We generally store your data for as long as is necessary to provide our online offer and the associated services or for as long as we have a legitimate interest in continuing to store your data (e.g., we may still have a legitimate interest in postal marketing even after a contract has been fulfilled). In all other cases we delete your personal data with the exception of such data that we are obliged to store in order to fulfill legal obligations (e.g., we are obliged to retain documents such as contracts and invoices for a certain period of time due to retention periods under tax and commercial law).
5. Data transfer to other controllers
In general, your personal data will only be transferred to other controllers if this is necessary for the fulfillment of a contract, if we or the third party have a legitimate interest in the transfer or if you have given your consent. For details on the legal basis and the recipients or categories of recipients, please refer to the section Processing purposes and legal bases. Additionally, data may be transferred to other controllers if we are obliged to do so by law or by enforceable official or court order.
6. Transfer to recipients outside the EEA
We may transfer personal data to recipients located outside the EEA into so-called third countries. In such cases, we ensure before the transfer that either the data recipient provides an adequate level of data protection or that your consent to the transfer has been obtained. You can obtain a copy of the appropriate or suitable safeguards. Please use the information mentioned in the Contact section for this purpose.
7. Service provider
We involve external service providers with tasks such as data hosting. We have carefully selected these service providers and monitor them regularly, in particular their careful handling and safeguarding of the data stored with them. All service providers are obliged to maintain confidentiality and to comply with the statutory provisions. Service providers may also be other companies from the Bosch group.
B. Processing purposes and legal bases
We and service providers contracted by us process your personal data for the following processing purposes:
1. Provision of this online offer
If you use our online offer purely for information purposes, that is, without registering or otherwise sending us information, we process your personal data to provide this online offer based on our legitimate interest, to display our online offer and to ensure stability and security.
2. Contact form
You contact us via a provided contact form. We store and use data entered in contact forms, such as name or email address to communicate with you. We process your personal data based on our legitimate interest in customer support and to improve our services.
3. Security and protection of rights
We may also process your personal data to investigate service disruptions and for security reasons to comply with our legal obligations in the area of data security, as well as on the basis of our legitimate interest in the elimination of service disruptions and the security of our offers. We may process your personal data to protect and defend our rights. This purpose also constitutes our legitimate interest.
4. Log Files
Every time you use the internet, certain information is automatically transmitted by your internet browser and stored in so-called log files. Log files are stored by us for the purpose of investigating service disruptions and for security reasons (e.g. to clarify attempted attacks) for a period of one week in the system of our webhoster. Log files whose further storage is necessary for the purpose of evidence are exempt from deletion until the final clarification of the respective incident and may be passed on to investigative authorities in individual cases.
The following information is stored in the log files:
IP address (internet protocol address) of the end device from which the online offer is accessed;
Internet address of the website from which the online offer was accessed (so-called origin or referrer URL);
Name of the service provider used to access the online offer;
Name of the files or information retrieved;
Date and time as well as duration of the retrieval;
Amount of data transferred;
Operating system and information on the Internet browser used, including installed add-ons (e.g. for Flash Player
http status code (e.g. "request successful" or "requested file not found").
C. Information storage and access
1. Use of Cookies
In the course of providing our online offer, cookies and other technologies may be used that either store information on your terminal equipment or gain access to information stored on your terminal equipment. Cookies are small text files that can be stored on your end device when you visit an online offer.
The use of our online offer is generally possible without cookies that are not technically necessary.
2. Technically necessary cookies
By technically necessary cookies, we mean cookies without which the technical provision of the online offer cannot be guaranteed. This includes, for example, cookies that store data in order to ensure the interference-free playback of video or audio content. These cookies are deleted at the end of your visit.
3. Technically not necessary mechanisms
We only use technically not necessary cookies and tracking mechanisms if you have given us your prior consent.
The only exception to this is the cookie that stores the current status of your privacy settings (selection cookie). This cookie is set due to our legitimate interest in the functionality of the website. We currently do not use any technically not necessary mechanisms in our digital offer.
4. Switch off all cookies
If you would like to disable all cookies, please go to your browser settings and disable the setting of cookies. Please note that this may affect the functionality of this online offer.
5. External links
Our Online Offers may contain links to internet pages of third parties, in particular providers who are not related to us. Upon clicking on the link, we have no influence on the collecting, processing and use of personal data possibly transmitted by clicking on the link to the third party (such as the IP address or the URL of the site on which the link is located) as the conduct of third parties is naturally beyond our control. We do not assume responsibility for the processing of personal data by third parties.
D. Data subject rights
Please use the information in the Contact section to assert your rights. When doing so, please ensure that we are able to clearly identify you. You have the right to request access to the personal data concerning you, as well as the right to rectification, the right to erasure, the right to restriction of processing and the right to data portability. Insofar as you have given us consent to process your personal data, you may revoke this consent at any time with future effect.
E. Right to lodge complaint with supervisory authority
You have the right to lodge a complaint with a supervisory authority.
You can appeal to the supervisory authority which is responsible for your place of residence or your state of residency or to the supervisory authority responsible for us.
F. Contact
If you wish to contact us, please find us at the address stated in the Controller section.
To assert your rights please use the following link: https://request.privacy-bosch.com/entity/RB/. To notify data protection incidents please use the following link: https://www.bkms-system.net/bosch-datenschutz.
For suggestions and complaints regarding the processing of your personal data we recommend that you contact our data protection officer:
Data Protection Officer
Information Security and Privacy (C/ISP)
Robert Bosch GmbH
P.O. Box 30 02 20
70442 Stuttgart, GERMANY
or mail to: DPO@bosch.com
G. Changes to the Data Protection Notice
We reserve the right to change our security and data protection measures. In such cases, we will amend our Data Protection Notice accordingly. Therefore, please note the current version of our Data Protection Notice, as it is subject to change.
Published: 10.09.2021